Appreciation & Recognition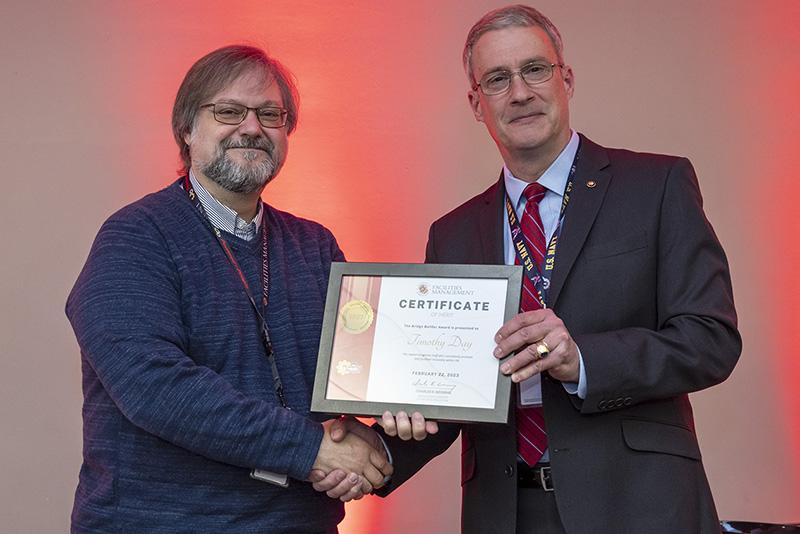 Diverse and inclusive appreciation and recognition are central to FM's culture. FM provides a variety of resources, programs, and events to support this culture. Our appreciative programs and events are developed with input from FM staff and enable all FM to show and receive appreciation and recognition.  
FM Shines
FM Shines is a program that offers impactful methods of recognition for individuals and teams that builds on existing appreciation and recognition efforts. It is a year-round program that provides opportunities and resources to appreciate and recognize each other. 
Great Job!
Great Job! provides an opportunity for FM customers and UMD colleagues to share their appreciation for a job well done. If you've received a thank you from a customer, share it with the FM Communications team. Share your thanks or commend an FM staff member for a Great Job!  
Submit your message via the online form
Read Great Job! messages
Merit Awards
In addition to our long-standing tradition of recognizing staff for their tenure, FM also recognizes staff who have gone above and beyond their duties to model FM values. Merit Awards are announced at the annual FM Staff Appreciation Luncheon. 
FM Staff Appreciation Events
FM hosts a variety of fun events throughout the year to show appreciation for our hardworking staff -- ice cream social, tailgate night, staff appreciation lunches, and more.